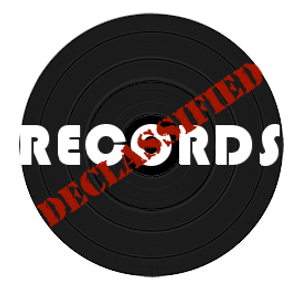 "Revealing the secret sounds of cyberspace"
Welcome to the NEW  web portal for Declassified Records, Declassified.TV and Declassified Music. We've partnered with BandZoogle to create a dynamic media site and STORE that will be growing and changing rapidly to provide the most up to date information on our ARTISTS and the projects they are working on, as well as new artists we'll be working with. 
As part of the launch of the new official Declassified Records store,  we're offering  FREE USPS (media mail) shipping for all CD's sold in the USA from the "PHYSICAL" store, including packaging/handling. This includes items from the "special/autographed" CD collection. (Note: International customers will only be charged an additional $2.00). Also, sign up on for email updates and receive a discount code via email good for ANYTHING in the STORE including DIGITAL MUSIC. Purchases through BANDCAMP and/or other partners are NOT included. 
Future features will include a new "Blog" section including news about new artists, sales and discounts, free offers, live streaming videos and music pre-orders. Other elements scheduled for "Declassification"  soon encompass crowd-funding campaigns and fan subscriptions providing exclusive access to unique content including early access to new music, video "chat" and direct interaction opportunities with the artists when on tour.
Be sure to sign up for email updates at the bottom of the pages to receive a discount coupon and be sure to visit our social media sites and endorsement companies and partners. Thanks for your continued support.